Error Code 0x8007000d – What is it?
The error code 0x8007000d is a common error code that can be found in the Windows 10 operating system, although it may also appear in earlier versions of the operating system.
Common Symptoms Include:
Inability to download new updates.
Inability to run the update tool until its completion.
There are Three basic ways to try to resolve Error Code 0x8007000d on your Windows machine. Two of these are quite simple even for the most basic users, while the final method requires some familiarity with the execution of commands in the Command Prompt. If you do not believe you have the ability or confidence to complete the steps listed below, it is generally recommended that you contact a qualified computer repair technician who can assist you in resolving errors.
Causes of Error:
The main cause of the appearance of the error code 0x8007000d on a Windows machine is that one of the files used by the update tool to execute one or more updates cannot be found or has been damaged. Fortunately, there are some things you can try on your machine that can be used to try to solve the problems in question.
More Information and Manual Repair:
There are three main methods for resolving Error Code 0x8007000d on a Windows machine. As mentioned earlier, two of these methods can generally be performed by basic users, while the third requires some degree of familiarity with the tools associated with the Command Prompt. If you do not feel you have the knowledge or skill to follow these steps, contact a computer repair technician for help.
These are the best ways to try to resolve Error Code 0x8007000d on your device: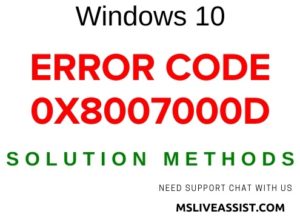 Method One: Use the Windows Update troubleshooting tool
From the Windows update tool, you can try to run an analysis with the Windows Update Troubleshooter. Which can try to identify the specific problem that is occurring and fix it automatically.
This tool will often not only solve the problem in question, but it can also help you avoid other errors that you may have encountered later in the Update process. This tool should always be your starting point when you encounter an error when trying to download or install updates for your Windows machine.
After running the tool, restart your computer to apply any changes and then reopen the Update tool to retry the installation.
Method Two: Restart your computer
In some cases, lost or damaged files may be large enough, that you need to restore your computer to an earlier point. If you create periodic backup copies of your information. Or have an earlier version of the software that you can install, this can help you solve the problem. Otherwise, you may need to restore your device to its factory settings to resolve the error.
Always be sure to make a backup of your important files and information before restarting your device. Make sure you can return the computer to its original state when finished.
Method Three: Use the command line tools to solve the problem
One of the ways you can try to solve this particular error code is to use a DISM tool. This is accessed through the command prompt. To use this method, follow the steps below:
Step One: open the search bar in the Start menu and type the words "Command Prompt". Selecting it and choosing to run it as administrator.
Step Two: Enter each of the commands below, by pressing the "Enter" key when you finish each one:
exe / Online / Cleaning image / Scanhealth
exe / Online / Clean-upimage / Restorehealth
Exit
Step Three: Try to run the update program again. In some cases, you may want to restart your computer before attempting to run the update tool again.
If you have not been able to resolve the error code using the steps above. Or if you are unsure of your ability to follow these steps on your own. Or contact a trusted computer repair professional who is familiar with the Update and associated with it.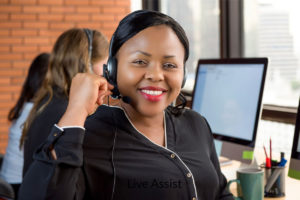 Still, have issues regarding this error? For Instance, reach our Microsoft certified technicians on the Live chat.