Users will find the error "Error loading media File could not be played" when trying to watch a video on a self-hosted video content website. The problem occurs mainly when trying to load a file in a format not compatible with JW Player. Most of the time, the error is activated when the JW Player has the task of loading a .wmv or .mov video that does not use the H264 video codec.
Although the problem is commonly found in the desktop and mobile versions of Chrome, the error is not unique in this browser: it is also known that the problem appears in Firefox and Safari. As a result, the problem is caused by an incorrect configuration of the built-in media player or is caused by certain cookies or browser add-ons (extension).
What is JWPlayer?
JW Player is the world's most popular integrated multimedia player with 20 billion monthly streams. Because it is extremely light, works quite well in all browsers (even outdated versions) and integrates seamlessly with all ad networks, it has become the preferred option for all major websites that have video content self-hosted
Although it could be said that it is the most stable media player for embedded videos, improper configuration could force the JW player to load a video file that is not compatible with the media player. This will activate the Error loading media: the file could not be played. If the error is an error made by the web administrator, the end user has very little means to solve the problem.
Solutions for "Error Loading Media File Could Not Be Played":
If you are currently having problems with this problem, you should start by determining if it is a media player problem or if your browser is causing the problem.
You can easily do it by opening exactly the same URL in a different browser. If you find the same error, you can probably assume that the problem is beyond your control. The best thing to do in this case is to contact the web administrator of the respective website and request an investigation into your problem.
In case the video plays well in a different browser, you must follow some troubleshooting steps to identify the problem. Below, you will find a collection of methods that have allowed Chrome users to overcome the error. Error loading media file.
If you currently have problems with this problem and blame your Chrome browser, solve the problems below. Follow each possible solution in order until you find a viable solution.
Note: Please note that, depending on the platform, not all methods will be applicable.
Solution 1: Update Chrome to The Latest Version:
If you previously determined that the error only appears with Chrome, start making sure you have the latest version. JW Player regularly updates the list with compatible formats, but they may not work properly if you are using an outdated version of Chrome.
PC Users
Typically, Chrome is set to automatically download and apply updates in the background every time you close and reopen the browser. But if you don't close it for a while, you may have an update pending. Here is a quick guide to manually update Chrome on a PC:
In Chrome, access the action menu (three-dot icon) in the upper right corner.
Click Update Google Chrome.
Note: If you do not see this entry, it is in the latest version.
Once the update has been successfully downloaded, click on the Repeat button. Chrome will automatically start with the latest version.
Android Users
As with a PC, Chrome should update automatically every time a new version is available on Android. However, this process could be stopped by a Google Play Store configuration. By default, Play Store prevents downloading application updates from a mobile data connection. If you have not connected to a Wi-Fi network for a while, you may not have the latest version. Here's how to update Chrome on your Android device:
Open the Play Store app and tap the action menu (upper left corner).
Go to My apps and games to see a list of all the updates available in Updates.
Find the Chrome entry and tap the Update button associated with it.
Method 2: Delete Your Cache and Cookies for "Error Loading Media File Could Not Be Played":
Now that you have updated to the latest version, let's see if the problem will be resolved after deleting the navigation data. Depending on the device you are using, the process is a bit different.
PC users
Open Chrome and access the action menu (three-point icon) in the upper right corner.
Go to More tools> Clear browsing data.
Select the Basic tab and use the drop-down menu near Time Range to select All Time.
Check the box next to Cookies and other site data and the one next to Images and cached files. Tap Clear data to remove cached files from Chrome cookies.
Once the process is complete, restart Chrome and see if the problem is resolved.
Android users
Start Chrome on your Android device and tap the corner of the action menu (top right).
Go to Settings and tap Privacy.
Scroll down and tap Clear browsing data.
Select the Basic tab and set the Time Range to All time using the drop-down menu. Check the boxes associated with cookies and site data and cached images and files. Then, press Clear data to delete them.
Method 3: Disable Chrome Extensions (PC Only):
The extensions are known to cause the error "Error loading media: file could not be played" in Chrome. This is even more likely if you are using extensions to protect your online browsing.
Fortunately, there is a quick way to find out if extensions are causing the problem. Simply open Chrome in incognito mode. To do this, click on the action menu (upper right corner) and select New incognito window. In addition to allowing you to browse more privately, incognito mode disables all of your extensions by default (unless you allow them manually).
While in incognito mode, open the URL that displays the message "Error loading media: file could not be played." If the video shows well in incognito mode, there is a high probability that an extension will interfere with the video playback. In this case, paste "chrome: // extensions" into the Chrome omnibar. This will take you to a page where you can monitor all your extensions. Use this page to systematically disable your extensions by unchecking the Enabled box. After each extension disabled, check if you can play the video. Once you have identified the culprit, delete the extension by clicking on the trash can icon.
Method 4: Reset Chrome Settings to The Default (PC Only):
If you have come here without a result, there is one last thing you can do. While this will probably eliminate any configuration or extension that is causing the problem, it can also create some problems.
When you reset your Chrome settings, most of the settings will change to the default state, including site data, cookies, extensions or themes. Only your custom fonts, bookmarks and saved passwords will be retained.
Here is a quick guide to reset Chrome browser default settings:
Open Chrome and click on the action menu (three dots icon) in the upper right corner.
Go to Settings and click Advanced to expand the drop-down menu.
Scroll to the Reset section and click on it. You must confirm again and then wait for Chrome to restart.
Once Chrome returns to the default state, the problem should be eliminated. If you still find the problem after following all the above methods, the problem is out of your control and you should wait for the web administrator to solve it.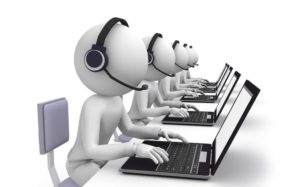 Still, have issues regarding Windows updates? Reach our Microsoft certified technicians on the Live chat.
Disclaimers:
We are a Live Assist Company that is not associated with any third-party company and the products we support are all third-party products. We do not own any software products on our own. However, we help users in third-party products. We provide you with the best assistance with the help of an advanced technical team.
If you find any technical terms related to this office support article which are against any of your policies, we advise to write to us on getintouch@msliveasisst.com
We are not associate directly or indirectly with any company that we assist on this site.