In our ongoing series of Netflix Error Code M7703-1003 coverage, we will cover all popular error messages experienced by the user and how to fix them. In this post, we will talk about the error message " Error Code M7703-1003". This error code is also officially recognized by Netflix and is also documented on its website.
This error message generally points to a component in your browser that needs updating or is blocked by a security configuration or program.
This does not help users who experience the error message, especially Linux Ubuntu users (Linux users face this error 60% of the time).
What causes Netflix Error Code M7703-1003?
Users experience this error message in the Linux and Windows operating system and it has to do mainly with the browser settings on their computer. The error message "M7703-1003" appears when:
There are corrupt or defective modules in Google Chrome. This is not something new and happens all the time also in other cases.
Google Chrome profile is damaged.
It is also known that the Wide vine extension in Google Chrome for Netflix causes problems. This module allows Chrome to play HTML 5 audio and video with DRM protection.
Here Is the List of Solutions for Netflix Error Code M7703-1003:
Before you start with the solutions, make sure you are logged in as an administrator and have a good Internet connection to get started.
Solution 1: Verification of Widevine Content Decryption Module:
Widevine is a component of digital rights management in Google Chrome that is used for encryption and secure distribution of licenses. It also plays a role in protecting the playback of a video on any consumer device. Netflix relies on Widevine for playback in the browser and if the module is missing or outdated, this error may be requested.
Open Chrome and in the address bar, type:chrome://components/
Navigate to the bottom of the page and locate the "Widevine content decryption module" entry. Click Check for updates and install updates (if any).
Restart your computer after making changes and try to start Netflix again. See if the error message disappeared.
If you suspect that this module is responsible for the error message, you can carry out the corrections in more detail by consulting our article.
Solution 2: Remove Chrome Settings for Netflix Error Code M7703-1003:
If Widevine works as expected, you can try resetting Chrome settings. Note that this will erase all your history, cache and other saved items. By doing this, we ensure that there are no incorrect files in the settings that conflict with the browser and do not allow you to play Netflix videos.
Make sure you have made a copy of your existing settings in an accessible folder so you can always restore if things do not go as we want.
Browse to our article How to fix Netflix error M7111-1331-2206 and follow Solution 1 to clear all browser history and cache completely.
Restart your computer after performing the actions and try to play any video on Netflix again.
If you are using Ubuntu and this method does not work, you can follow the steps listed:
Open a terminal window in your window.
Type the following command. This will ask for an administrator password, so be sure to have it handy.

sudo rm -r ~/.config/google-chrome

Restart your machine and check if the error message disappeared.
Solution 3: Use Another Profile:
If the two previous methods do not work, you can try using a new profile and see if it works. Keep this solution as a last resort, as you will lose all your bookmarks and favorites in this process. Make sure you have your profile settings saved in your Gmail ID so you can always re-register your profile and upload all your items without losing anything.
Click the profile icon on the Chrome taskbar to open your profile settings. Click Disable in front of Synchronization. Also, click Other people's administrator and when the new window appears, select Add person.
After creating a new user, sign in as a user and restart Chrome. It is also recommended that you log out of your current profile so that all existing settings are deleted.
If you are using Ubuntu, you can execute the following command in the terminal to make a backup of the configuration of your existing configurations. When Chrome realizes there aren't any, it will create a new one automatically.
cd ~/.config/google-chrome/
mv Default Default-bkp
Then you can try restarting Chrome and after adding Netflix as a shortcut, try starting it.
Still, have issues regarding Windows updates? Reach our Microsoft certified technicians on the Live chat.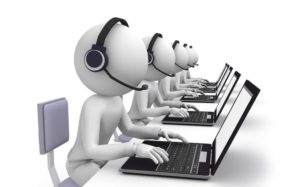 Disclaimers:
We are a Live Assist Company that is not associated with any third-party company and the products we support are all third-party products. We do not own any software products on our own. However, we help users in third-party products. We provide you with the best assistance with the help of an advanced technical team.
If you find any technical terms related to this office support article which are against any of your policies, we advise to write to us on getintouch@msliveasisst.com
We are not associate directly or indirectly with any company that we assist on this site.